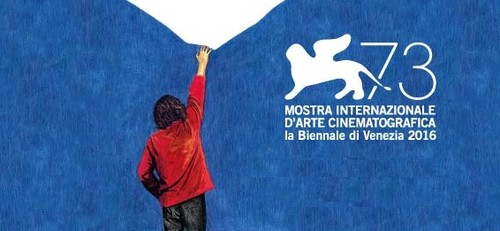 Denis Villeneuve, Emir Kusturica, Pablo Larrain, Derek Cianfrance, Tom Ford, Terrence Malick, François Ozon e Wim Wenders serão alguns dos protagonistas da Competição do 73º Festival Internacional de Veneza, que revelou um dos mais fortes "line-ups" dos últimos anos. O novo filme de Mel Gibson, Hacksaw Ridge, estará presente fora de competição.
Destaque ainda para A Jamais, de Benoît Jacquot, uma co-produção portuguesa em Fora de Competição, e São Jorge, o novo filme de Marcos Martins (Alice), com Nuno Lopes como protagonista, que estará presente no Venice Horizons.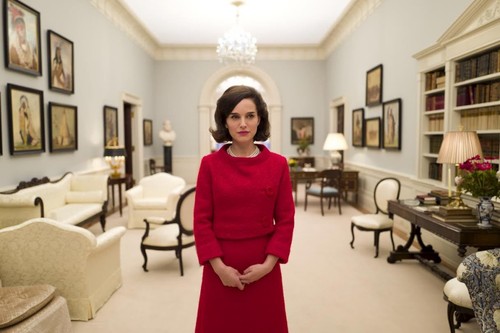 VENICE 73 COMPETITION
The Bad Batch, Ana Lily Amirpour
Une Vie, Stéphane Brizé
La La Land, Damien Chazelle
The Light Between Oceans, Derek Cianfrance
El Ciudadano Ilustre, Mariano Cohn, Gaston Duprat
Spira Mirabilis, Massimo D'Anolfi, Martina Parenti
The Woman Who Left, Lav Diaz
La Region Salvaje, Amat Escalante
Nocturnal Animals, Tom Ford
Piuma, Roan Johnson
Paradise, Andrei Konchalovsky
Brimstone, Martin Koolhoven
On The Milky Road, Emir Kusturica
Jackie, Pablo Larrain
Voyage Of Time, Terrence Malick
El Cristo Ciego, Christopher Murray
Frantz, François Ozon
Questi Giorni, Giuseppe Piccioni
Arrival, Denis Villeneuve
Les Beaux Jours D'Aranjuez, Wim Wenders
OUT OF COMPETITION
The Young Pope (episódio 1 e 2), Paolo Sorrentino
The Bleeder, Philippe Falardeau
The Magnificent Seven, Antoine Fuqua
Hacksaw Ridge, Mel Gibson
The Journey, Nick Hamm
A Jamais, Benoît Jacquot
Gantz: O, Yasushi Kawamura
The Age Of Shadows, Jee-woon Kim
Monte, Amir Naderi
Tommaso, Kim Rossi Stuart
Documentaries
Our War, Bruno Chiaravalloti
I Called Him Morgan, Kasper Collin
One More Time With Feeling, Andrew Dominik
Austerlitz, Sergei Loznitsa
Assalto Al Cielo, Francesco Munzi
Safari, Ulrich Seidl
American Anarchist, Charlie Siskel
Planetarium, Rebecca Zlotowski
VENICE HORIZONS
Tarde Para La Ira, Raul Arevalo
King Of The Belgians, Peter Brosens, Jessica Woodworth
Through The Wall, Rama Burshtein
Liberami, Federica Di Giacomo
Big Big World, Reha Erdem
Gukoroku, Kei Ishikawa
Maudite Poutine, Karl Lemieux
Sao Jorge, Marco Martins
Dawson City: Frozen Time, Bill Morrison
Réparer Les Vivants, Katel Quillévéré
White Sun, Deepak Rauniyar
Malaria, Parviz Shahbazi
Kekszakallu, Gaston Solnicki
Home, Fien Troch
Die Einsiedler, Ronny Trocker
Il Piu Grande Sogno, Michele Viannucci
Boys In The Trees, Nicholas Verso
Bitter Money, Wang Bing
Dark Night, Tim Sutton (fora de competição)
CINEMA NEL GIARDINO
Inseparables, Marcos Carnevale
Franca: Chaos And Creation, Francesco Carrozzini
In Dubious Battle, James Franco
The Net, Kim Ki-duk
L'Estate Addosso, Gabriele Muccino
The Secret Life Of Pets, Chris Renaud, Yarrow Cheney
Robinu, Michele Santoro
My Art, Laurie Simmons
BIENNALE COLLEGE CINEMA
Ears, Alessandro Aronadio
Hotel Salvation, Shubhashish Bhutiani
One Sister, Sofia Brokenshire, Verena Kuri
La Soledad, Jorge Thielen-Armand
O Festival de Veneza decorrerá entre 31 de Agosto até dia 10 de Setembro.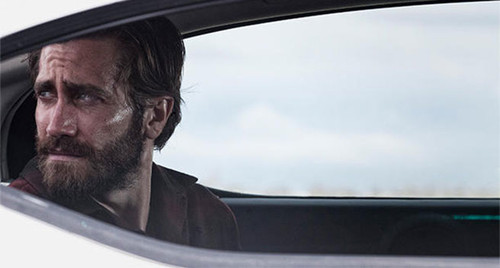 Ver Também
Sam Mendes irá presidir júri do Festival de Veneza!